About The Innate Connection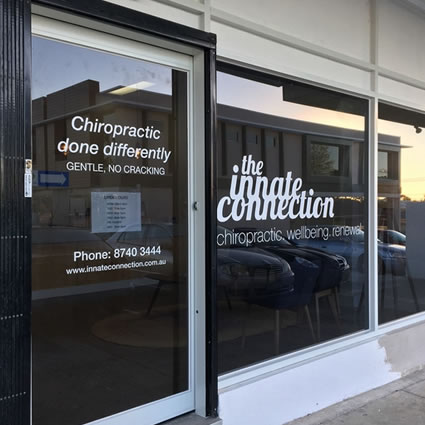 From juggling work pressures and family demands, to the ever present threat of lockdowns, it's no wonder so many people are experiencing massive stress these days. At The Innate Connection, we aim to create an oasis in this chaotic world. We are a multi-modality clinic space filled with the best in allied healthcare.
Our warm and inviting space sets the tone for your journey towards better health and healing. From calming, neutral colours on our walls to aromatic essential oils diffusing, you might think you're in a day spa.
Why Croydon?
The Innate Connection is beautifully positioned to allow easy access with ample parking on Maroondah Highway. Despite its proximity to the highway, inside the building there is a sense of tranquility and stillness that is very hard to find. This tranquility marries perfectly with the low force treatment techniques we employ to achieve truly amazing results for our clients.
This combination led to the formulation of an idea and the realisation of a dream and hence, The Innate Connection was born in 2016. We are very conveniently located for easy access from the Eastern suburbs as well as the Yarra and Warburton Valleys.
Tailoring Care to Your Goals
Whether you're seeking to get out of pain, have more energy to play with your grandkids or just want to experience a greater sense of wellbeing, we want to help you achieve your particular goals. Frederick and his team will spend their time getting to know you and your wishes. They will then develop a customised care plan to help you improve your life.
Book an Appointment
Contact us today to schedule an appointment!
---
About The Innate Connection | (03) 8740 3444