Chiropractic Care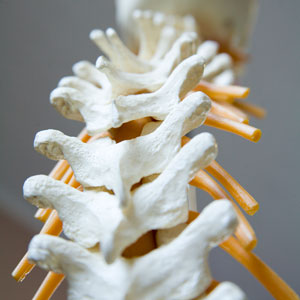 The spinal cord and nervous system is a two-way street with messages coming out of the brain to the body, as well as messages coming from the body back to the brain.
Conditions We See
Our natural and gentle chiropractic care may be able to address the following conditions:
Back pain
Headaches
Neck pain
Shoulder pain
Stress and Overwhelm
You don't need to be worried that you'll be 'cracked' or twisted during your chiropractic adjustment, we don't do that here. We use the Torque Release Technique® (TRT) that uses a handheld device called The Integrator™ to deliver a very gentle, quick and painless yet powerful adjustment.
Because we are focusing on the nervous system, versus trying to shift bones, that allows us to use much less force.
TRT is also highly precise. When we use The Integrator we can identify the exact points on the spine and nervous system that require adjusting.
This non-invasive method is ideal because it can be used on clients of all ages, from young children to older seniors and our pregnant clients.
While many people are under the impression that a chiropractic treatment has to involve significant force or even a popping or cracking sound to get a good result, our patients are pleasantly surprised that TRT is fast, painless yet highly effective. They are often amazed that they can feel so much better so quickly.
---
Chiropractic Care | (03) 8740 3444