Meet Dr Frederick Swann
(B. App. Sc. Chiropractic) (B. App. Sc. Clinical Science)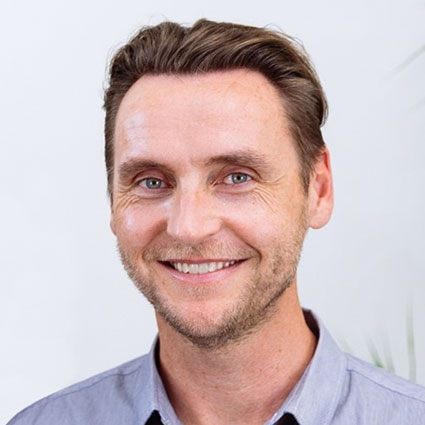 Dr Fred Swann has been working as a Chiropractor since 2000. He is a director at Tree of Life Integral Centre in Kew, Melbourne, and is now the new owner of The Innate Connection Croydon. Dr Fred Swann is also the co-founder of Integral Energetics, a training and development program which has been developed to deepen ones understanding of the Energetic Field and its relationship to the body, the psyche and spirit.
Specialization
Dr Fred has specialized in network spinal analysis (NSA) and has also trained in torque release technique, as well as other low force chiropractic methods. He has studied biofeedback and neurofeedback and used technology to assess psychophysiology and stress for over a decade, and he uses a mindfulness based approach to state training, assisted by the technology.
Dr Fred has a particular interest in non-ordinary states of consciousness and how these states can be of benefit for healing the body from trauma and injuries, and also the generation of embodied flow states, to enhance performance and life enjoyment.
In addition to over twenty years in private practice, he has spent time consulting to athletes in professional sport about flow state and the body, and the implications for improved performance and recovery.
Outside the Clinic
Dr Fred has also spent time offering his professional services as a volunteer, working with children in Thailand in a healing and recovery capacity. Dr Fred also enjoys activities such as cricket, mountain bike riding, kayaking, yoga, walking the dog as well as spending time with family and friends.
---
Dr Frederick Swann | (03) 8740 3444